Kakao Customer Service Main
General
General Category
General Main
Arrival Alarm will give you a vibrate notification when you have one stop left before getting off/transferring. Now you will never miss your stop even on unfamiliar routes!

◇The alarm is based on the pre-existing timetable of traveling time between stations on your route.

◇Setting Arrival Alarm
Set departure and arrival stations > See search result > Click the alarm button

-You can set one arrival alarm at a time.
-The difference of actual train time and timetable may affect the alarm's accuracy.
-You can only set alarms for stations within 6-hour distance.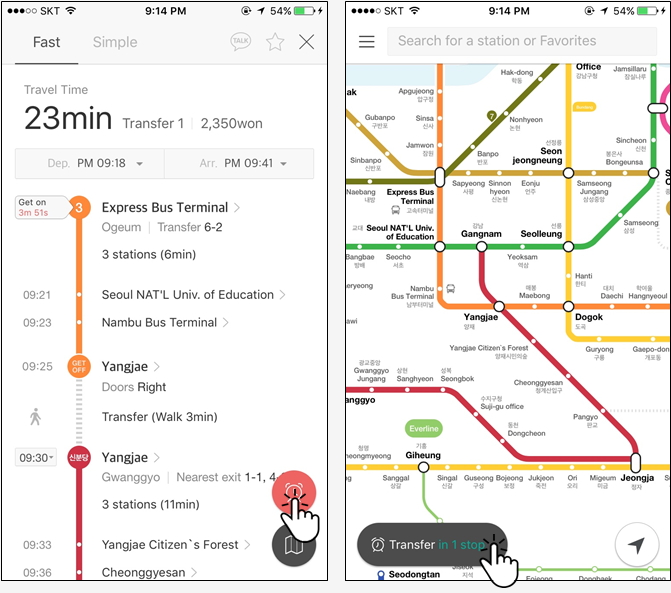 You can save the Favorites list from your phone to your Kakao Account. In case you change your phone, you can retrieve your Favorites list backed up in your Kakao Account on your new phone right away.
(*Only available to users who log in with their Kakao Account)
◇How to back up Favorites
Tab the menu on the top left corner of the subway map > Settings > Favorites Back-up
-How to export Favorites : Save the Favorites list on your phone to your Kakao Account. If you have exported a Favorites list before, you should delete it first to back up the latest Favorites.
-How to import Favorites : Delete Favorites on your current phone and retreive the latest backed-up Favorites.